If you are serious about catching, you should consider buying your own set of
youth catcher's gear
. This gear should fit you properly. Proper fitting
catcher's gear
is important for two main reasons: safety and performance. A complete set of gear and a
catcher's glove
can be fairly expensive. I suggest you shop around different sports stores in your area or check online to find equipment in your price range.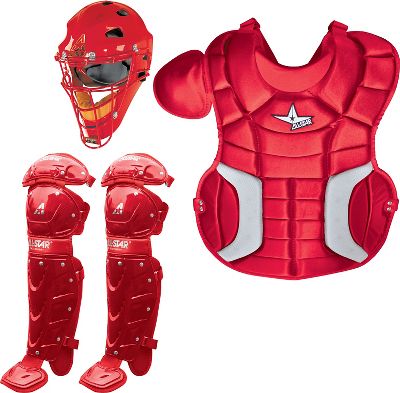 Recommended Stores
:
Baseball Express
Baseball Rampage
How much will a set of youth catcher's gear cost?
Expect to spend about $100 for a complete set of the basic
youth catcher's equipment
and glove. Higher end catcher's gear and the top of the line
catcher's mitts
can combine for a $900 price tag. A typical or average set of gear with a decent mitt will run you around the $200 - $300 range. If you still have a lot of growing to do, it is probably not a good idea to invest in a full set of gear. Your team should have gear you can use. However, I would recommend
buying your own catcher's glove
. Make sure everything you purchase has a warranty!
Some brands that you should consider for catcher' gloves include: Wilson, Easton, Mizuno, Rawlings, Akadema, and Nokona.
Brands that sell youth catcher's sets and bags are: All Star, Rawlings, Easton, Wilson, Mizuno, Diamond, McGregor, Nike, Schutt, and Under Armour.